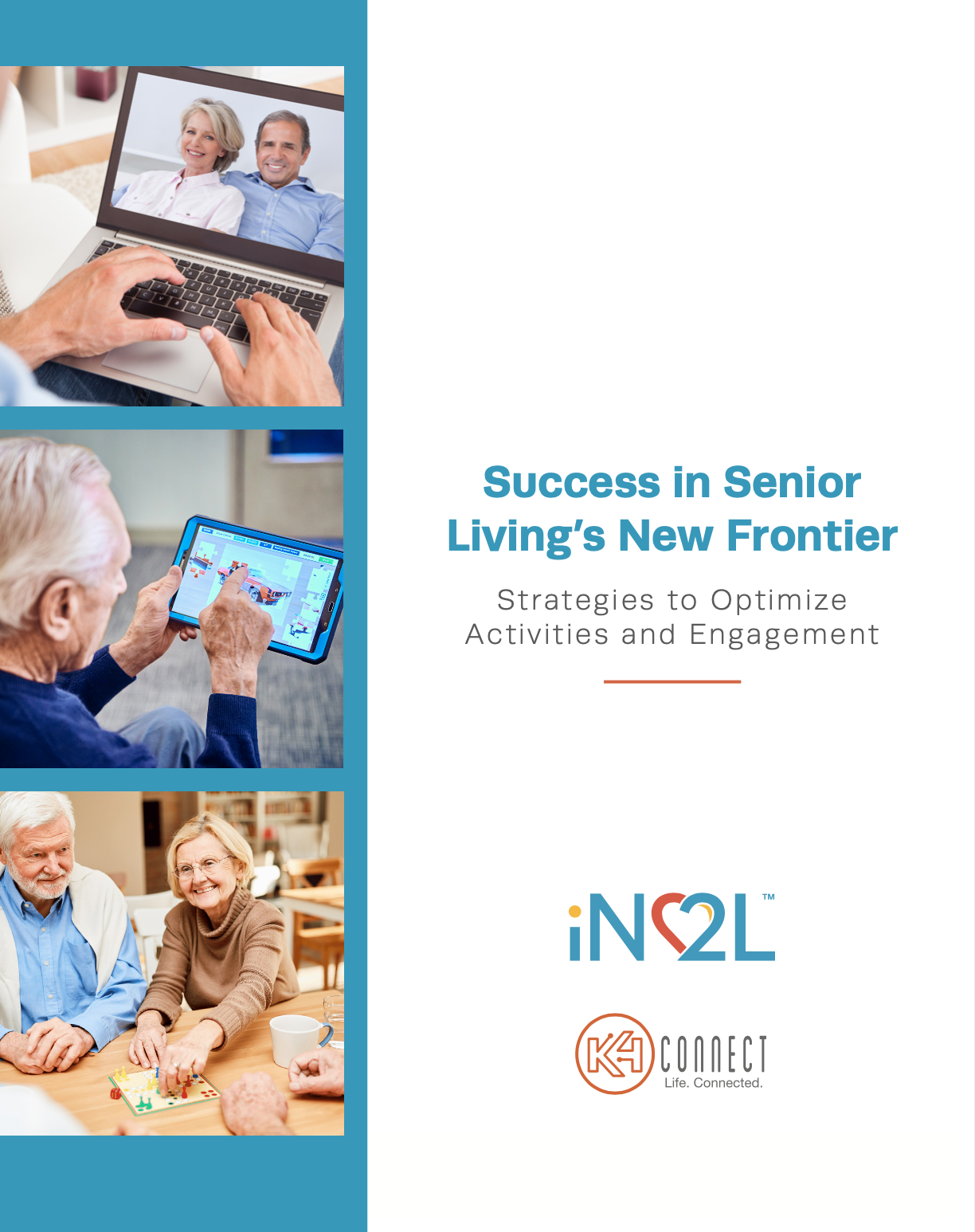 Download your free eBook from K4Connect & iN2L!
Please fill out the form below and once you hit submit, you'll immediately be redirected to download your eBook.
K4Connect and iN2L share a common mission of serving you and the older adults you care for. This ebook was inspired by discussions we are having with senior living professionals on what the future will look like for programming post-COVID and what can be done today to help residents remain healthy, happy, and engaged. It's our hope as fellow older adult-focused technology advocates, that the strategies and tips we share will guide you in continuing to deliver great experiences for residents now and in the future.

Trends
Behaviors and industry shifts are revealing new trends in the senior living workplace and how communities best serve their residents. Here, we explore the evolution of staffing roles and resident lifestyles.

COVID Impact
COVID has influenced permanent shifts in resident and community staff expectations. But what does that mean for the future of key outcomes like resident engagement and social isolation?

Tech
Technology is helping residents stay better engaged, informed and connected. Learn about the leading solutions communities are leveraging today, and for tomorrow.
Want to learn more about K4Connect's solutions for senior living community residents and staff? Visit our Solutions Page or reach out to our team to schedule a free demo.