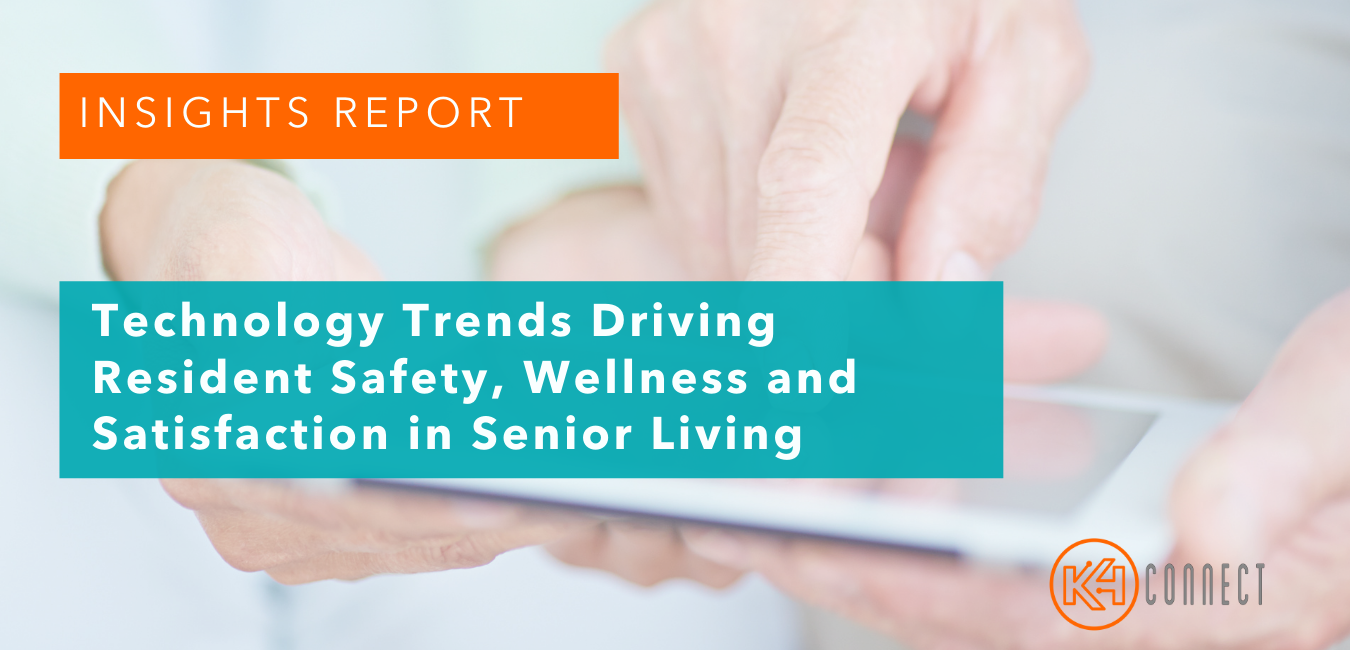 As senior living continues to navigate resident and staff life in the continued wake of the pandemic, technology is continuing to play a vital role. As highlighted in the K4Connect Summer 2021 Insights Report, the pandemic accelerated the need for technology to keep residents informed and connected during quarantine and lockdowns, and underscored its ability to expand staff coverage and save critical time as staffing challenges were compounded. The K4Connect Fall 2021 Insights Report review of technology usage and survey insights confirms this rising reliance on technology as it is increasingly integrated into daily resident life and caregiving.
This report explores themes revealed by usage data and survey response trends on how technology:
Provides safer living environments for residents without needing to increase staffing.
Diversifies and scales holistic wellness in a community by engaging and connecting lonely residents and increasing physical activity for less active residents.
Keeps a closer pulse on resident satisfaction and fosters happier environments, which directly contributes to higher occupancy and resident retention.
K4Connect's Fall 2021 Insights Report features user data from a diverse group of over 40 senior living communities across the nation from June - September 2021, including trending insights about staff and resident usage of technology through K4Community. The report also includes additional survey data from over 300 residents and 40 staff members currently using K4Community in assisted living, independent living and continuing care communities.
Download the full report below!
Insights Report Highlights
Technology is helping communities scale and improve resources that keep residents safe while saving staff time. 73% of staff indicated that the K4Community Resident Check-In solution has contributed to increased safety and risk management in their community.

Living in a senior living community combats loneliness and improves the mental, emotional and social health of older adults. 82% of residents said they believe living in a community reduces their level of loneliness.

Happy residents lead to higher occupancy.

94% of staff agreed that high resident satisfaction contributes/leads to high occupancy rates.
Residents are concerned about fall accidents and are turning to physical activity and fitness to prevent them. 86% of residents surveyed indicated their physical activity level to be somewhat to very active.
Fill out this form to receive the downloadable report.
Want to learn more about K4Connect's solutions for senior living community residents and staff? Visit our Solutions Page or reach out to our team to schedule a free demo.